Embracing the Power of Justagg Digital Business Card
We are more connected than ever, but not with each other.
Create tools for easy sharing of information and making connections.
Bring communities closer together and empower individuals through technology.
Welcome To The Future Of Networking
Gone are the days when offices were filled with Rolodexes and people used to socialize, handing rectangular pieces of cardstock to one another. As networking enters the digital era, new solutions are available, making your social and professional life less complicated.
At Justagg, we proudly participate in this evolution, supplying you with an innovative digital business card. Instead of bulky and impractical paper cards, we help you expand your network with a digital tool that allows you to share more information about yourself with anyone, anywhere you go.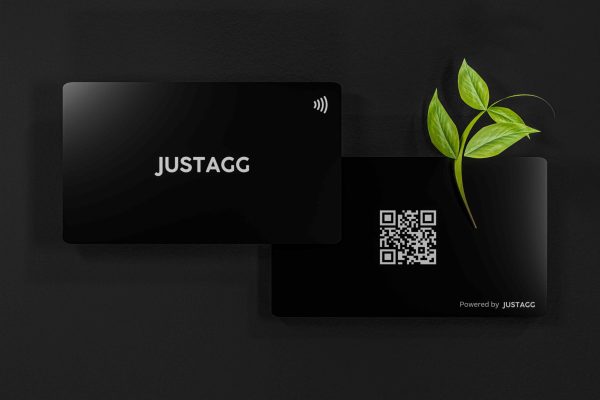 Changing How You Connect With People
The Justagg digital business card redefines the networking norm, empowering you to cultivate numerous interactions. From monitoring how many individuals have saved your contact or engaged with your social profile to turning traditional cards into digital contacts and growing your network, Justagg takes your socializing activity to the next level.
Our digital card is a powerful asset that helps you showcase your professional image during networking meetings while sharing more about your personal side at social events. Get with the times and invest in a value-adding solution that supports every aspect of your social connections, moving your business and personal life one step forward.

Leaving A Lasting Impression Has Never Been Easier
As Armstrong Williams once said, "Networking is an essential part of building wealth."At Justagg, we have developed a highly-performing tool to help you take full advantage of your networking opportunities and make your contacts remember you long after you meet them.
After all, a good first impression can work wonders, and our card is here to ensure you make the best one.